Continuando com o nosso O que vem na caixa?, nessa  primeira série de publicações teremos como foco o conteúdo do Kickstarter do jogo A Song of Ice and Fire: Tabletop Miniatures Game (ASOIAF), o jogo de miniaturas (estilo wargame) baseado nos livros de George Martin!
Nesse vídeo vamos abrir as caixas Stark Bowmen e Tully Sworn Shields.
Assiste aí e nos siga no canal!
Fotos das Miniaturas da caixa Tully Sworn Shields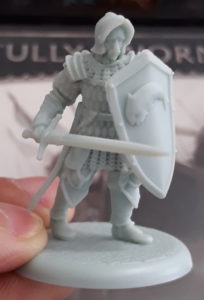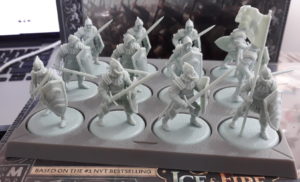 Fotos das miniaturas da caixa Stark Bowmen